x

Meaning of the name - Tzvi, Zvi
English Name: Tzvi, Zvi
Meaning:
1. Ggazelle, Deer.
2. Glory, Splendor, Beauty.
For more information in Hebrew, click here
Gematria Value: 102
Numerological Value: 3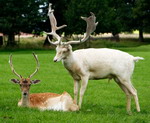 Numerological Analysis: Represents lucky people, emotional, creative, cordial with pleasant personality, optimistic, talented, friendly, love people, with charisma, good sense of humor, use imagination. Do not care orders, frames, rules and therefore may be scattered. Young forever. Good friends and appreciate honesty.
Frequency Of The Name (In Israel):
The Ratio Between Boys And Girls (In Israel):