x

Meaning of the name - Dvorit
English Name: Dvorit
Meaning:
Nickname for the bee's queen.
For more information in Hebrew, click here
Gematria Value: 622
Numerological Value: 1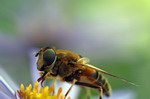 Numerological Analysis: Represents people who are creative, initiators, dynamic, ambitious, leaders, with determination, motivation and good perception. Sincere people, pay attention to details. Do not like to take orders, individualistic, with strong confidence. Have a tendency to dominance.
Frequency Of The Name (In Israel):
The Ratio Between Boys And Girls (In Israel):